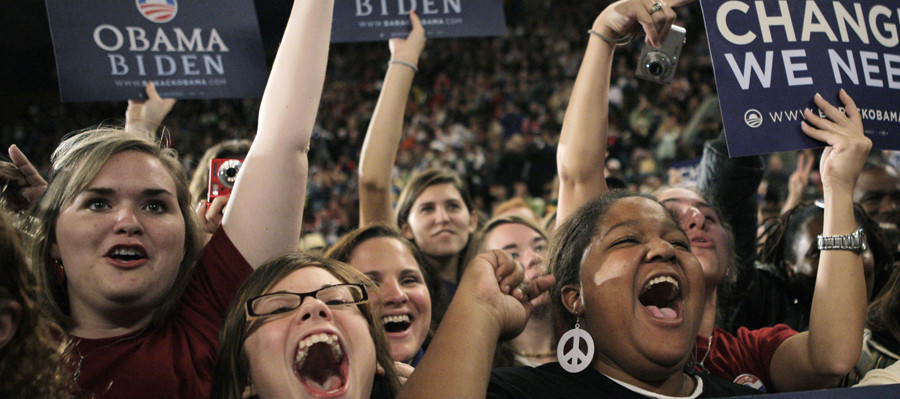 This picture is accompanying a headline on HuffPo
FEWER YOUNG VOTERS IDENTIFY AS DEMOCRATS
It's not all bad. I mean, the two-party system just isn't working, so if disenchanted young folks rally to help create a better system, then we all win. If instead, they really drop out, we lose.
Was it all smoke & mirrors? Was Obama "hired" by the powers that be to do exactly the job he is doing?
I know that being a parent doesn't grant one moral authority (or even clarity), but I still can't understand how Obama is explaining his actions to his young daughters.
Peace.